Current
job opportunities
Certified paralegal (m/f)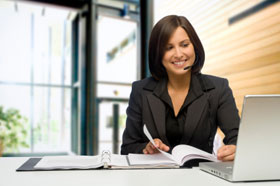 or foreign language correspondence clerk to strengthen our in-house office team or to work from home.
You have a quick grasp, are reliable, responsibility-conscious and determined. Your work is oriented towards customers and service. A sound knowledge of written and spoken English, good writing skills and excellent knowledge of Microsoft Office programmes (Word, Excel, Outlook) are prerequisite. Your tasks include order acceptance, written correspondence and independent formulation of letters and texts.
Please send your meaningful application documents together with your salary expectations and the earliest possible start date by email to jobs@hagelprofis.de
Project Manager (m/f) in full-time employment or freelance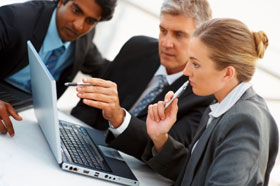 Your tasks
Independent, continuous processing of projects and project-related tasks with existing and new customers
Drawing up quote calculations (damage and cost analyses)
Project roll-out management
Project coordination management
Creation and implementation of presentations at customer premises
Interface to the customer including customer care and customer satisfaction assurance
Management of project team employees
Technical supervision of trainees
Your profile
Degree in economic engineering or business management with a focus on logistics
Experience in planning logistics systems
Experience in project work and working in project teams
Problem-solving potential, organisational skills and willingness to travel
Multi-lingual
Painter, smart repair engineer, spotter in full-time employment or freelance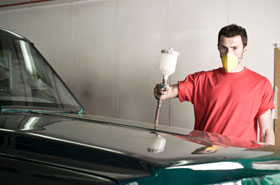 Your tasks
Analysis of damage to bodywork and paintwork
Surface sealing and preservation with automotive care products
Carrying out paintwork on new and used cars
Surface rust removal, grinding, degreasing and priming
Fill, smoothen and grind uneven areas
Spot and smart repairs
Colour code determination
Paint mixing
Dismantling and assembly of small vehicle components
Your profile
Completed apprenticeship as painter or body shop paint technician
Experience in painting vehicles and bodywork parts
Independent, reliable, conscientious and very careful worker
Responsibility-conscious, capable of teamwork
Experience in spot repairs
Driving license is a prerequisite
Professional experience as a body shop paint technican is a requirement!

If you would like to actively contribute towards the further growth of Hagelprofis Deutschland UG through your hard work then we look forward to receiving your meaningful application with details of your preferred region, salary expectations and availability. Please send your application by email or post to the address detailed below.

You can send an unsolicited application at any time to the following address:
Hagelprofis Deutschland UG
Personalabteilung
Leipziger Straße 4
63667 Nidda
GERMANY
Phone: +49 (0) 6043 5555 710
Email: jobs@hagelprofis.de